About Social BUZZ Marketing
Social Buzz Marketing Agency works with small to mid-sized businesses to create, implement, and manage digital marketing campaigns across platforms like Google, Facebook, Linkedin, and Youtube. Founded in 2019, our Tampa digital marketing agency continues to thrive by getting to know each of our clients and delivering real, tangible results. If you are struggling with getting results from your marketing efforts, schedule a free consultation with one of our digital media experts in Tampa.
About Social BUZZ Marketing Agency In Tampa, St. Petersburg, Clearwater &  Beyond
Social Buzz Marketing is a relationship oriented social media marketing agency based in Tampa. We work primarily with small to mid-sized companies who, like us, are passionate about the work that they do. Many of our clients come to us having been "burned" by other marketing agencies in the past, which is why we get to know each client and their needs, goals, and budget. From there, we develop a strategy that will make the best use of your marketing dollars, while showing you results and a positive return on your investment.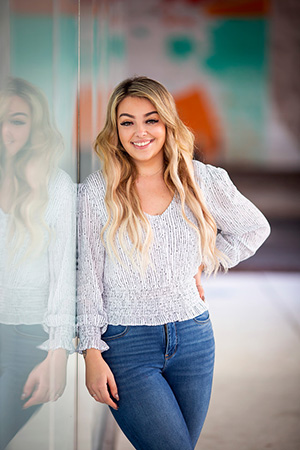 Ally Stevens
About Ally Stevens | Founder & Social Media Strategist
Ally Stevens, Founder and Social Media Strategist at Social Buzz Marketing, started her journey as an entrepreneur in 2019. Ally discovered her passion and knack for social media marketing in 2018, where she gained experience from working for a local custom dream home designer. From there, she connected with other marketers in Tampa Bay who mentored her and taught her the confusing world of social media marketing. What makes Ally different is her creative ability to think outside of the box and her passion for educating her clients on what strategies will work best for their business. In a world where marketers can get a bad rep, her determination for breaking the stereotype is what makes her unique in her industry. Ally's focus is helping small business owners in the Tampa Bay area grow their online presence and get new clientele without having to spend an arm and a leg to do so. In the community, she serves as a BNI member and Quality Assurance Specialist of Capital Group, a Rotarian of Brandon '86 Rotary Club, and donates her time helping local non-profits in the Tampa Bay community.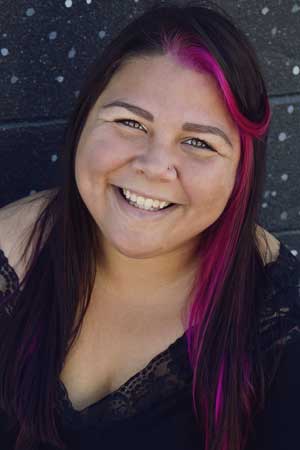 Sarah Farr
About Sarah Farr | Owner Of A Work Of Heart Photography
Sarah Farr, owner of A Work of Heart Photography is a proud member of the Social Buzz team. She takes from her years of experience in the field to provide the best storytelling experience for each brand she works with. Her aim is always to capture uniqueness and provide current custom content via breathtaking photos. Providing imagery that makes an impact on the viewer. Spend five minutes with her and you will see why so many have trusted her with life's important moments. She will challenge you to be you, be bold and be memorable.
I was convinced to believe this company is real and fast on payment.
You can verify yourself.
Hendrick Jennifer truly Legit.
I wish I have known this platform long ago.
My fear for online Investments was proven wrong by this company, After my first withdrawal went successfully. I have been earning without any demand or stress ever since I Registered here. This is a reputable bitcoin Investment Platform to invest in, You can contact her to earn... hendrickjennifer550@gmail.com
WhatsApp :+13523402962 When Bitcoin was introduced by Satoshi people were largely ignorant of the harmful side effects of it not until it becomes the most popular digital marketing currency and with Bitcoin I was able to invest on a good broker website and with that I can make thousands of money trading Bitcoin after mining successfully by an Expert trader called Jane bradley.I've used my $1000 to earn $11,000 with Jane,and you can get in touch with her website details for contacting her on
Whatsapp: +13347512644
Gmail: janebradley0147@gmail.com Very knowledgeable owner with a ton of experience ready to serve your business give them a call you won't regret it! 10/10 would recommend. We have used Social Buzz for over a year now and they've really helped my online, social presence! Ally and her team are always consistent and have really gotten to know the elements of my business so they can be thorough in they content they post. Highly recommend this team to help with your social brand- it's so important for small businesses! Ally and her team are great to work with. They know how to create and implement social media marketing strategies that have grown business for my clients. I would highly recommend their social media marketing for anyone in Tampa or the surrounding areas.

Kevin Garofalo
19:53 28 Nov 20
Ally and her team are amazing at what they do! Definitely recommend giving them a try to grow your online presence and reach more potential clients for your business. True story, one day I was on Facebook browsing around reading posts and this little Ad popped up for social Buzz social media marketing, so I clicked on it because by this point I was doing all my own marketing using Facebook boosted post which after speaking to Ali and learning for myself that they were a waste of money when it came to advertising on a broader level, witch they do help in some areas of advertising but I quickly learned that Facebook will send you a bunch of leads off of those Ad but then the leads just Stop out of nowhere so basically forcing you to spend more and more money and the fact that a boosted post that will never reach the clientele that you are truly looking for, so I decided the click on the link and send Ally a message, she responded almost immediately and set up a time to meet as we did. At our meeting we discussed goals and what I was hoping to see with the site, conversion rates and time frames when it came to clients that we were seeking , Ally was was very receptive of my ideas and at the same time seemed very confident in her abilities to help our company! I had a good feeling from her from the start, my gut told me to run with her and so I did! So when we started working together I want to say within the first 2 weeks we started getting messages that were converting and to work orders, it was pretty exciting to see how fast her ads we're working for us and by this time we only had our 1 Tampa location so I decided banch out a little and see if we could replicate what we did withTampa in other markets as well so we took a chance and started Glass Masters Jacksonville, Ally set up our page and within a few days we sold her first job up there , it was pretty amazing! Since that was doing so well I decided to jump on the Orlando market, same thing with in days we sold our first Orlando Job! It just seemed so easy so I called her up and said let's get Miami opened up ,she quickly got to work on it and 3 days later Boom our first Miami job! I can honestly say that I couldn't be any more happier with the work she's doing for Glass Masters ,she is not only an awesome person but talented as well ! We are looking forward to opening more markets with her . If you have a small company and looking for big results give Social Buzz a call ! We appreciate everything you've done for us and look forward for a long long future together Thanks again for all of you hard work :) Luis Lopez owner of Glass Masters Auto Glass Tampa, Jacksonville, Orlando, Miami

Luis LOpez
11:35 13 Apr 20
I wish I could give more than 5 stars! Ally is a wealth of information on social media!! I was not getting any measurable results from my posts before working with Ally, but her very first post for me reached literally thousands of people! She understands how the platforms work and is a tremendous asset to any business trying to grow their social media presence! Thank you Ally! A light in the dark! Not all of us are focused on tech, and those of us with analog minds in this digital world need people like Ally!! Social Buzz took confusing materiel and market information and broke it down into simple and easy terms to understand which allowed us to integrate strategy with confidence and the price was incredible!! Social Buzz is our choice this time, next time, and every time. These folks do an amazing job and work with any size small business. We are our community local business owners who really need experts in the area of social & digital marketing. Happy to have found them.. I am not a technology person. I never have been and I probably never will be. But when I opened my own salon, I no longer had a choice to just "check out" and avoid it altogether. For a year and a half, I struggled to write captions, post regularly, create graphics, and even figure out hashtags. Ally has been such a major help for me. She keeps on top of me to send her photos when I am forgetful, comes up with marketing campaigns without being asked, and really does her research on each industry rather than using a copy/paste approach. I so appreciate her and the amazing impact she is having on my brand! When I started searching for help with my social media, I became lost in the overwhelming amount of companies out there. Each one had many different options and complicated pricing plans which had me in overload! I reached out for help to one of the fb groups I am in for entrepreuners. Ally Stevens, with Social Buzz, was quick to offer very helpful advice & explained to me that her company helps small businesses like mine. Ally is amazing at what she does! She helped me broaden my reach through social media, as well as help me create a voice for my company. Social Buzz will be the company I continue to use to stay aligned with my brand strategy. They take the work out of social media for me so that I can focus on my strengths for my clients. If you are considering who to use for your marketing, I would highly recommend you speak to Ally Stevens to see how she can meet the needs of your company. Contact Social BUZZ Marketing
Social Buzz Marketing helps small to mid-sized businesses with their social media marketing and advertising needs. We understand that as a small business, it can be hard to keep up with your social media profiles, that's why we provide help in a variety of ways. For companies who need more involved help, we can help you create a social media strategy, implement and manage your social media campaigns, and even run ads on social media to help bring you leads. We train your or your team to run social media effectively. Finally, if you just need help aligning your social media to your brand, we can provide you with branding photography services. We offer our social media marketing help in Tampa, Brandon, St. Petersburg, Largo, Pinellas Park, Clearwater, Lithia, Valrico, Dunedin, Sarasota, Bradenton, and the surrounding areas. For a free initial consultation, give us a call at  813-614-3624 or contact us online.