About Social BUZZ Marketing
Social Buzz Marketing Agency works with small to mid-sized businesses to create, implement, and manage digital marketing campaigns across platforms like Google, Facebook, Linkedin, and Youtube. Founded in 2019, our Tampa digital marketing agency continues to thrive by getting to know each of our clients and delivering real, tangible results. If you are struggling with getting results from your marketing efforts, schedule a free consultation with one of our digital media experts in Tampa.
About Social BUZZ Marketing Agency In Tampa, St. Petersburg, Clearwater &  Beyond
Social Buzz Marketing is a relationship oriented social media marketing agency based in Tampa. We work primarily with small to mid-sized companies who, like us, are passionate about the work that they do. Many of our clients come to us having been "burned" by other marketing agencies in the past, which is why we get to know each client and their needs, goals, and budget. From there, we develop a strategy that will make the best use of your marketing dollars, while showing you results and a positive return on your investment.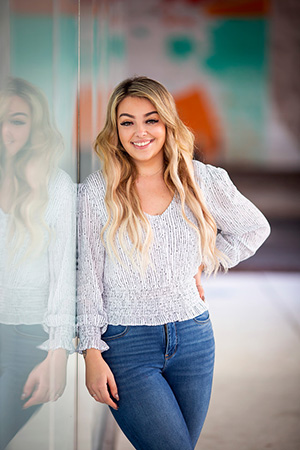 Ally Stevens
About Ally Stevens | Founder & Social Media Strategist
Ally Stevens, Founder and Social Media Strategist at Social Buzz Marketing, started her journey as an entrepreneur in 2019. Ally discovered her passion and knack for social media marketing in 2018, where she gained experience from working for a local custom dream home designer. From there, she connected with other marketers in Tampa Bay who mentored her and taught her the confusing world of social media marketing. What makes Ally different is her creative ability to think outside of the box and her passion for educating her clients on what strategies will work best for their business. In a world where marketers can get a bad rep, her determination for breaking the stereotype is what makes her unique in her industry. Ally's focus is helping small business owners in the Tampa Bay area grow their online presence and get new clientele without having to spend an arm and a leg to do so. In the community, she serves as a BNI member and Quality Assurance Specialist of Capital Group, a Rotarian of Brandon '86 Rotary Club, and donates her time helping local non-profits in the Tampa Bay community.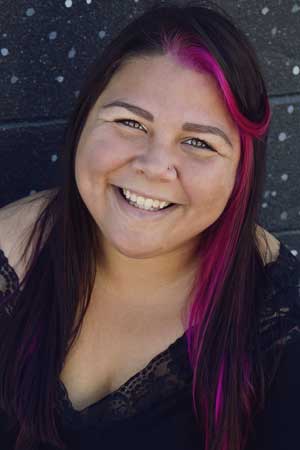 Sarah Farr
About Sarah Farr | Owner Of A Work Of Heart Photography
Sarah Farr, owner of A Work of Heart Photography is a proud member of the Social Buzz team. She takes from her years of experience in the field to provide the best storytelling experience for each brand she works with. Her aim is always to capture uniqueness and provide current custom content via breathtaking photos. Providing imagery that makes an impact on the viewer. Spend five minutes with her and you will see why so many have trusted her with life's important moments. She will challenge you to be you, be bold and be memorable.
Contact Social BUZZ Marketing
Social Buzz Marketing helps small to mid-sized businesses with their social media marketing and advertising needs. We understand that as a small business, it can be hard to keep up with your social media profiles, that's why we provide help in a variety of ways. For companies who need more involved help, we can help you create a social media strategy, implement and manage your social media campaigns, and even run ads on social media to help bring you leads. We train your or your team to run social media effectively. Finally, if you just need help aligning your social media to your brand, we can provide you with branding photography services. We offer our social media marketing help in Tampa, Brandon, St. Petersburg, Largo, Pinellas Park, Clearwater, Lithia, Valrico, Dunedin, Sarasota, Bradenton, and the surrounding areas. For a free initial consultation, give us a call at  813-614-3624 or contact us online.