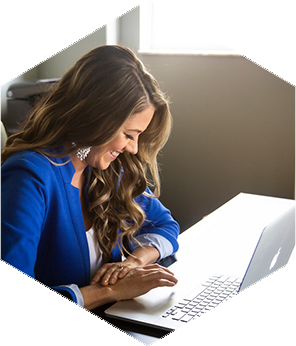 Branding Photography In Tampa Bay
Part of any good social media strategy includes good brand photography. At Social Buzz Marketing we believe that your social profiles and posts should have a personal touch, to showcase exactly what it is that makes your brand rise above the competition. Our Tampa brand photographers can help you build a more consistent brand across your digital footprint.
Branding Photography In Tampa Bay
Brand photography refers to a collection of customized, professional images that are aimed at capturing the essence of your brand through focusing on the human side of your brand. When people look at brand photographs, you want them to get an idea of your process and approach to the work you do, so they can feel how it would be to work with you. This helps your customers and potential customers create a bond with you and your brand in a way that stock photography or professional headshots might not get across as powerfully. At Social Buzz, we can help you create powerful messages about your brand that you can use across multiple social media networks and throughout your online footprint. If you are looking for branding photography in Tampa or the surrounding areas, give us a call at 813-614-3624 or contact us online for a free initial consultation.
Why Do I Need Brand Photography?
Almost everyone has a smartphone with a camera these days, which means that a lot of companies are using amateur photographs and selfies to represent their brand. Sure, this saves money, but it can also take away from the impact that the photos have. You can set your company apart with high quality, professional brand photographs that perfectly capture your brand. When you hire Social Buzz for branding photography in Tampa, St. Petersburg, Clearwater, or beyond, we will work with you to create compelling photographs that tell a story. We also make sure that these photographs are edited to the right sizes for posting on Facebook, Twitter, LinkedIn, or any other social media networks that you use.
Contact Social BUZZ Marketing for Branding Photography in Tampa Bay
Contact us online or call 813-614-3624 for branding photography in Tampa Bay. Social Buzz Marketing will provide a free consultation for branding photography that will personally reflect your brand and provide consistency across all social media platforms. Social Buzz Media is your source for branding photography, design and assistance with social media strategy, social media campaign management and social media ad campaigns. Our team can also assist with training to help you manage your own effective social media campaign. Contact us today for branding photography and other social media marketing needs in Tampa, Brandon, St. Petersburg, Largo, Valrico, Seminole, Riverview, Lithia, Pinellas Park, Clearwater, Sarasota, Plant City, Dunedin and other nearby service areas.